Ampere Reo Price in India, Specification, Review, Mileage, Overview
Ampere Reo Electric Scooter was designed for the daily experience of riding to your college, school, office, or favourite places.
Making it as affordable and pleasurable as possible, Ampere Electric vehicles are built to last from heavy rain to potholes keeping your comfort entire.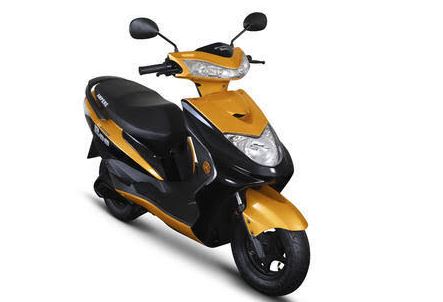 Ampere Reo Electric Scooter fitted with Li-ion battery, its charging Time 5 – 6 Hours and Range Per Charge is 60 – 65 Km.
It is also equipped with Lead Acid Battery, its charging Time 8 – 10 Hours and Range Per Charge is 45 – 50 Km
Here in this post, you can get to know about the Ampere Reo Electric Scooter Price in India 2019, Specifications, Key Features & Images, so let's check it out…
Ampere Reo Electric Scooter Price in India 2023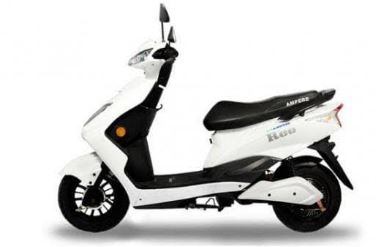 Price: Rs.39,534 – 49,531
Also Check: Ather S340 Electric Scooter Price in India
Ampere Reo Electric Scooter On Road Price
On Road Price: Rs.1, 15,000
Ampere Reo Electric Scooter Colors
Red
White
Green
Yellow
Black
Ampere Reo Electric Scooter (Li-ion battery) Specification
| | |
| --- | --- |
| Charging Time | 5 – 6 Hours |
| Ampere Reo Range Per Charge | 60 – 65 Km |
| Ampere Reo Speed | 25 kmph |
| Payload | 140 Kg |
| Ampere Reo Battery Capacity | 48 V/ 24 Ah |
| Motor Capacity | 250 W |
| Motor Type | BLDC |
| Battery Type | Advanced Li – Ion |
| Ampere Reo Charger Rating | 48 V/ 6 A |
| Kerb Weight in kg | 70 |
| Length (mm) | 1730 |
| Width (mm) | 660 |
| Height (mm) | 1200 |
| Wheel Base (mm) | 1334 |
| Ampere Reo Battery Life (No of Cycles) | 650 Cycles |
| Ampere Reo Warranty | 2 Years |
Ampere Reo Electric Scooter (Lead Acid Battery) Specification
| | |
| --- | --- |
| Ampere Reo Charging Time | 8 – 10 Hours |
| Ampere Reo Range Per Charge | 45 – 50 Km |
| Ampere Reo Speed | 25 kmph |
| Payload | 140 Kg |
| Ampere Reo Battery Capacity | 48 V/ 24 Ah |
| Motor Capacity | 250 W |
| Motor Type | BLDC |
| Battery Type | Sealed Lead Acid |
| Ampere Reo Charger Rating | 48 V / 2.7 A |
| Kerb Weight in kg | 88 |
| Length (mm) | 1730 |
| Width (mm) | 660 |
| Height (mm) | 1200 |
| Wheel Base (mm) | 1334 |
| Battery Life (No of Cycles) | 300 Cycles |
| Ampere Reo Warranty | 2 Years |
Ampere Reo Electric Scooter Review Video