Best Electric Scooters Available In India: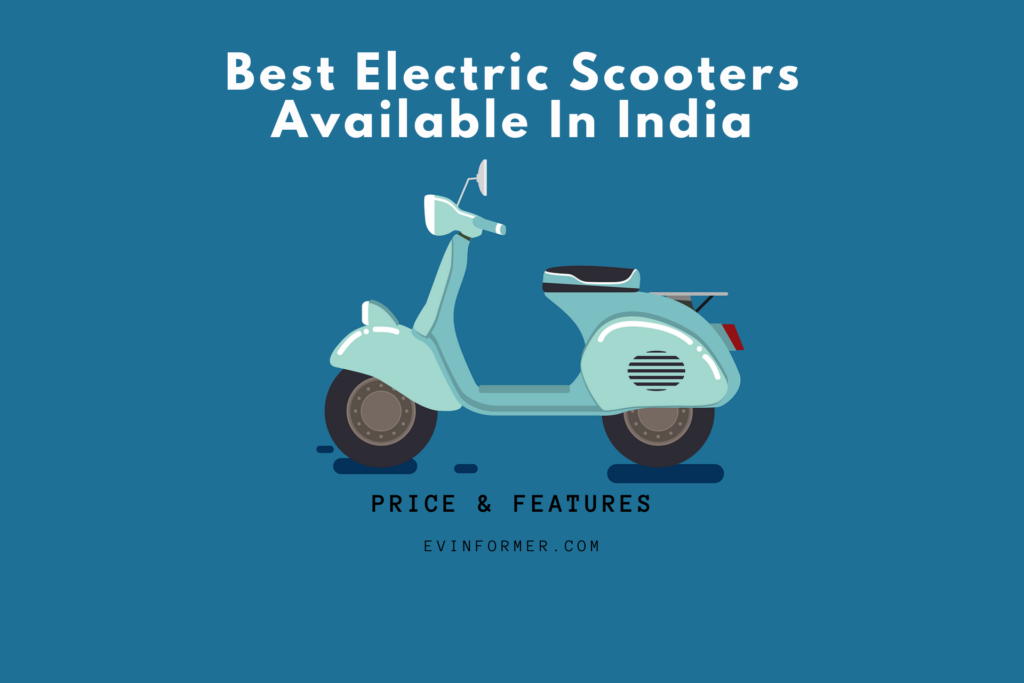 Are you concerned about your kid's safety? Or tired of relying on fuel and want to shift to an alternative means of transport? The answer is simple, An Electric Scooter.
Electric Scooters have hand-operated acceleration control, which makes the Scooter easy to use. Electric scooters have a chain operated motor. It makes less noise compared to other vehicles and eliminates the risk of smoke. This makes the electric Scooter eco-friendly.
Decided to buy an electric scooter yet? If yes, continue reading because this article will help you choose the best Electric Scooter for you.
1. Ather 450 (Rs 1 – 1.23 lakh)
The Ather 450 comes with a sleek design and provides a rider with a thrilling riding experience. Its top speed is 80 mph while taking only 3.9 seconds to accelerate from 0 to 40 kmph. The BLDC motor in the Scooter provides 20.5 Nm of instant torque, having a peak power output of 5.4 kW to run at top speed.
The Scooter is with three years of warranty. The ip67 water and dust resistance make the Scooter maintenance-free. It is installed with a high-capacity 2.4 kWh Lithium-ion battery, which charges up to 80℅ at 1km/min.
Low center of gravity, mono-shock suspension, front and rare disc brakes, and perfect balance, these four factors make this Scooter the best for bad roads. Reverse Mode, 7″ Interactive Dashboard, On-board Navigation System, Over-the-air Updates, and many more features make this Scooter one of the best scooters available in India.
Also Check:
2. Okinawa PraisePro (Rs 71,990)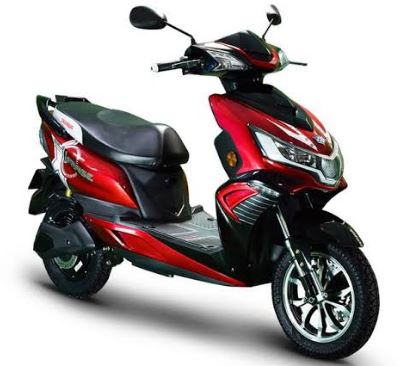 The Okinawa PraisePro is equipped with detachable Li-ion batteries, which makes charging the Scooter handy. It comes with three color variants. Glossy Red Black, Glossy Sparkle Black, Glossy Blue Black gives the Scooter a swaggy look.
It charges the battery within 2-3 hours. It provides a Mobile Charging USB Port, Keyless Entry, Stylish Tail Lamp, Rear Double Shocker with Dual Tube Technology, and CNC Machined with Adjustable Brake Leavers to the rider for making the riding experience better and comfortable. The Okinawa Praise Pro runs up to 116 km on a single charge. It also includes central locking with an anti-theft alarm for security purposes.
Also Check: Okinawa Electric Scooters Price List
3. Hero Electric Optima HS500 Er (Rs 71,990)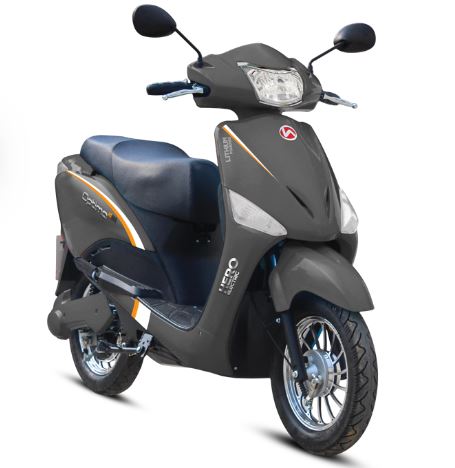 The Hero Electric Optima HS500 Er comes with only one variant. It can travel up to 110 km on a single charge. It offers a 48 V, 56 Ah Lithium-Ion battery giving it a top speed of 45 kmph. A 550 – 1200 W motor powers it.
This Scooter takes an average of 4-5 hours to charge. According to customer reviews, this Scooter is most suitable for a single rider, two-rider will reduce mileage. This Scooter holds a warranty of 3 years.
Also Check:
4. BGauss B8 (Rs 62,999 – 88,999)
The BGause B8 offers a top speed of 50kmph. BGause B8 comes with a premium-looking design. It has various color options like B8 Red, B8 Blue, B8Silver, Blue, Red Gray, and White.
BGauss B8 comes with three different variants- B8 Lead Acid offering a range of 78km per charge, while B8 Lithium-Ion and B8 Li Technology offer a range of 70km per charge.
The lead-Acid battery takes 7-8 hours to charge fully. On the other hand, Lithium-Ion and Li Technology Batteries get fully charged within 4 hours.
The lithium-Ion battery is detachable, making it convenient. BGauss B8 Lead Acid variant comes for Rs 62,999, B8 Lithium-Ion for Rs 82,999, and B8 Li Technology for Rs 88,999.
5. Hero Electric NYX (Rs 63,990 – 79,990)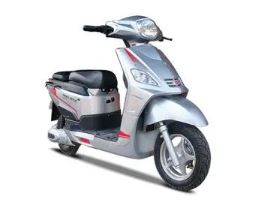 The Hero Electric NYX is equipped with a 600W BLDC hub motor having a peak power of 1.2kW. It comes with three different models LI, LI ER, and NYX HS500 ER. The base variant that is the LI model offers a range of 58 km per charge.
The ER models, unlike LI, are equipped with two 28AH Lithium-Ion Batteries, which offers a range of 100km per charge.
The LI model comes at the price of Rs 63,990, the LI ER model's price is Rs 69,754, and the NYX HS500 ER model comes for 79,990. The Scooter has drum brakes in front. It comes with self-start the only system.
6. BattRE e-Scooter (Rs 63,555)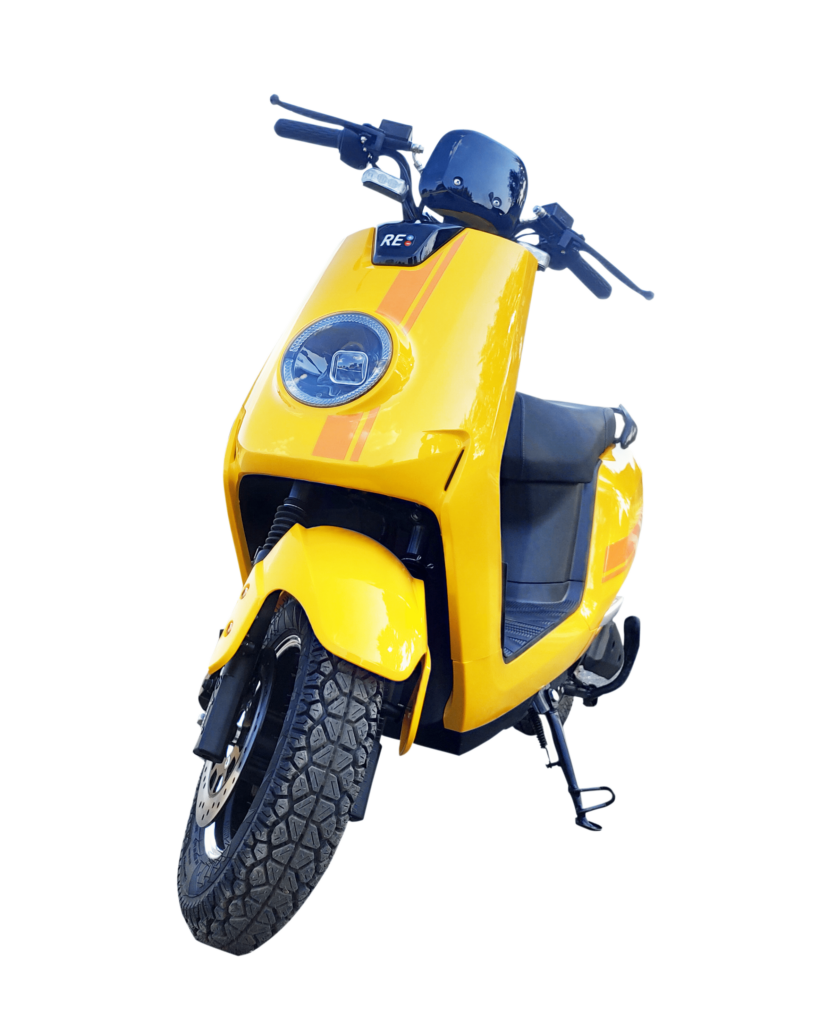 The BattRE Scooter has a small 250 W motor, which gives the Scooter a top speed of 25kmph. This Scooter is built for newbie riders.
It comes with a Lithium-Ion battery, which provides the Scooter a range of 90 km per charge. It weighs only 74 kg.
Tail lamp, LED headlamps, turn indicators, USB charger, Keyless Entry System, Disc Lock, Anti-theft alarm, Reverse Assist Technology, and LCD instrument console are some of the available features in this BattRE Scooter.
7. Hero Electric Photon (Rs 61,866 – 72,990)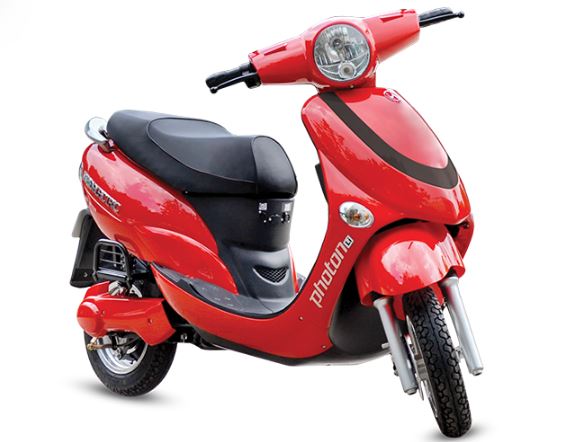 The Hero Electric Photon comes with two variants- the 72 LI model and the LP model. Both models provide a range of 60 km per charge. Both models are equipped with a Lithium-Ion battery.
The 72 LI model costs Rs 61,866, while the LP model costs Rs 72,990. Both models have features like drum brakes, digital fuel indicator, tube tyre, steel wheels, long seat, digital console, self-start only system, telescopic suspensions, anti-theft alarm, and more.
Also Check 
8. PURE EV EPluto (Rs 65,999)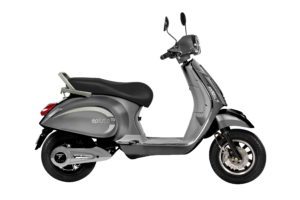 The PURE EV EPlute comes with only one variant- STD. This EPlute STD model is equipped with a 1.8 kWh battery, which requires two electricity units for a full charge, which gives the Scooter a top speed of 25 kmph. EPluto STD variant provides a range of 80 km per charge. This Scooter weighs about 79 kg.
It has a dual-channel ABS, which controls braking of both wheels. This Scooter costs Rs 65,999 and comes with safety features like Engine Immobilizer, Anti-Theft Alarm, Smart Lock, 5 Magnet Pedal Assistance System. The Scooter works well in light rain, but heavy rain will affect the performance of the Scooter.
So, these were some of the best Electric Scooters you can find in India. I hope this article helped you in figuring out which is the best choice for you.